The Islands Club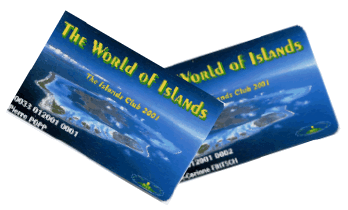 In the next months, we shall set up "The Islands Club", a travelers and islands enthusiastic club.
For you, the professionals, it is a inexpensive means to retain the customer, within a trade organization that have a common point : the island.
This common point is very important, as if a traveler is satisfied by the services of a professional of "The World of Islands" trade organization, he will usually return to a member of the organization, during his future journeys on a island.
Furthermore, when you offer, either an exclusive rate, or a welcome gift, it is an undeniable marketing argument. Effectively, for an even quality and comfort, the members of "The Islands Club" will always prefer to choose the professional who will offer them a supplementary attention.
These exclusive offers can be very different and variable, according to your professional activity. There is no rules in this field. You can offer discounts and exclusive rates, as well as a welcome cocktail or some flowers.
For example, you will find below, a not exhaustive list of offers, which are the most often granted to the customers:
discounts, free overnights, upgrades, dinner, exclusive rates, breakfasts, visit, excursion, transfers, welcome cocktail, fruits basket, chocolates, bottle of wine or champagne, a local gift (handicraft, local products...), car rental, ....
If you have questions about "The Islands Club" or if you wish on occasion, to participate to this club, please contact us at the following address marketing@world-of-islands.com .